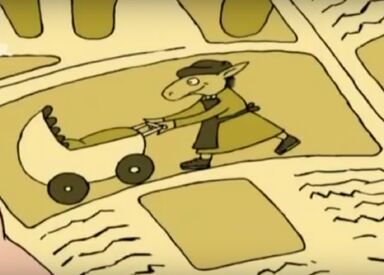 The
Animal MacMagic
nanny agency appeared in the
series 1
episode
The New Nanny
.
Description
Edit
The Animal MacMagic agency provided nannies for any type of child. Their motto was "No Child Too Difficult To Handle."
After Mr. and Mrs. Frightfully-Busy fired nanny Mrs. Mac because of the lies their children Tristram and Candy told about her, they called the Animal MacMagic company to get a replacement. At first they sent a snake, and then a spider, but the children were so horrible that both of these poor animals gave up on the little meanies and left.
Finally, however, the agency sent a crocodile, which scared some manners into the children by gobbling them up before laying them as large eggs.
The Animal MacMagic company might have actually been owned by Mrs. Mac.