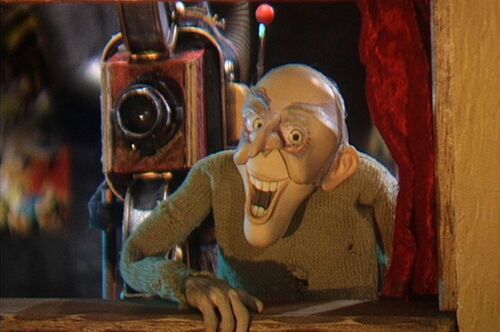 "You are welcome to Grizzly Tales for Gruesome Kids, a series of cautionary tales for lovers of squeeeaaammm!"
The Grizzly Tales For Gruesome Kids Wiki is a site all about the television show Grizzly Tales for Gruesome Kids. Whether you want to know about the nannies in the very first episode, or what happened to Jim and Terry in the very last, this site is for you!
This is a small wiki just now, but if you need a hand with anything, please don't hesitate to contact me, TheSmoog78, for any advice, tips, or even to offer me some ideas on things to do here. I'm the main Admin here, but after all, we're all still learning, and I'll be happy to hear any suggestions! However, if it's your first time editing, you may want to have a quick look at the guidelines. Don't worry if you mess up once or twice, everybody makes mistakes.
Right now we're really interested in getting people to write about series 7 and 8, as those are the two series that we're not that familiar with. If anybody wants to start writing about them, then please, go for it!
Quick Links
Edit
Helping out:
Edit
To write a new article, just enter the article title in the box below.
Not sure where to start?
Adding content